Hey all, how are you?
Today I'm trying to plan my reading a little bit, which generally doesn't work too well for me, but let's see!
I'm participating in the O.W.L.s Readathon taking place throughout the month of April and hosted by Book Roast. This is a Harry Potter themed readathon where the participants take their exams by reading a book for each subject present in the HP books. When the prompt is completed, you have passed the corresponding O.W.L. (Ordinary Wizarding Level) exam.  This year there's a new addition: you can choose a specific career you are aiming for, and then have to take the corresponding exams.
You can find the announcement here, read about the possible careers here and get the prompts here.
I was SO impressed by G's creativity and the time she must have spent preparing the careers leaflet, it was truly astonishing. I also like that the prompts for the readathon are wide enough to fit many books and not have to purchase new ones to finish the challenges.
I chose my career in about ten seconds but then when I saw the corresponding challenges I realized they were not my favorite, but that's ok. I'm sticking with my career choice and maybe if I complete other challenges I'll have another option! I just love animals too much to be anything else, so I'm studying to become a Magizoologist! Do you think there are magical sharks I could specialize in? (๑>ᴗ<๑)
Now I have to figure out how to adapt my TBR for the month to those prompts, let's see how I can manage that (ง •̀ω•́)ง✧
Care of Magical Creatures – Land Animal on the Cover
I guess a snake counts as a land animal, so for this one I'm going with Peace and Turmoil, which I have started and am loving so far. Fantasy is not my genre of choice and it's a bit difficult for me to get into the books, especially since they're generally quite long, but I enjoy this genre from time to time. I hope the readathon forces me to finish this book asap since it's really good and I want to know what happens! 
Charms – Age Line: Read an Adult Work

  
I haven't read any romance in such a long time, and I've recently been dying to read either The Kiss Quotient or The Hating Game, but I think I'm leaning even more towards The Kiss Quotient right now. Sara @ The Bibliophagist raved about both and recently talked about them again in her Greek Mythology tag. That renewed my interest for them and I think they are perfect for spring.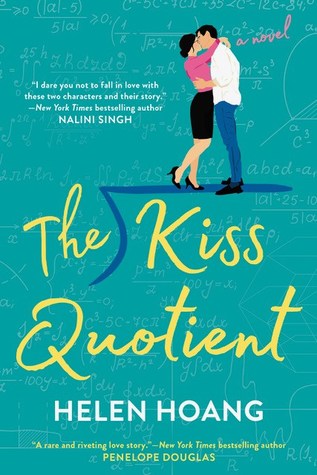 Herbology – Plant on the Cover
I had initially looked at the prompts on a blog and they were not the latest version. It said "nature word in the title" so I started The Poppy War (really enjoying it so far!). But the actual prompt is Plant on the Cover and thus I have to find another one. I have a few but most of them I don't feel like picking up this month… so I'm going with The Language of Thorns because I'm trying to catch up on Leigh Bardugo's books. I think a short story collection will prove a good change of pace amidst all the huge books I'm currently reading.
Potions – Next Ingredient: Sequel
For this I'm going to have 2 options, just in case I don't find enough time to read physical books this month. Peace and Turmoil is a 700-page physical book so that I have to read at home only. And I don't have much time to read at home so I don't know when I'll be able to finish it. ◉‿◉
So my first sequel option is Lethal White, but it's also a 600-page physical copy, and there's not much room for 2 huge physical books in my schedule. So I might have to finish it in May and in that case I will default to a manga, I think the next volume of Kono Oto Tomare! which I started for OtakuAThon.
So here it is, I hope I can get to all these books during April, we'll see! Are you also taking your O.W.L.s ? I would love to see your TBR, feel free to leave a link to it!
Thanks for stopping by! (๑•́ ₃ •̀๑)